Ex Story 1 – Rolling Star – Tokyo Mirage Sessions #FE Encore
>>>Tokyo Mirage Sessions #FE Encore
Ex Story 1 – Rolling Star is exclusive content for the Nintendo Switch version of Tokyo Mirage Sessions #FE Encore. You unlock it after completing Chapter 2 and can access it through the portal in Bloom Palace.
EX Story 1 – Rolling Star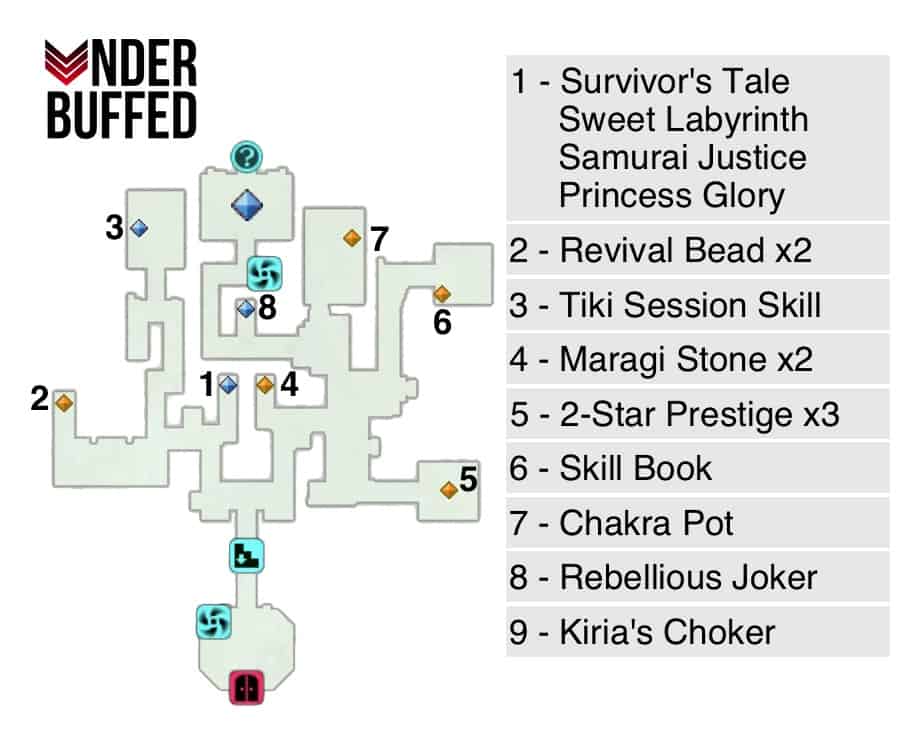 As you can see you can find many costumes like Survivor's Tale, Sweet Labyrinth, Samurai Justice, Princess Glory and Itsuki's epic Rebellious Joker costume.
You also unlock Tiki's Session Skill. After opening chest (9) Kiria's Choker the first Episode of Ex Story is completed and you have to wait to unlock Episode 2.