Ex Story 2 – What about Love – Tokyo Mirage Sessions Encore
>>>Tokyo Mirage Sessions #FE Encore Guides
Ex Story 2 – What About Love is exclusive content for the Nintendo Switch version of Tokyo Mirage Sessions #FE Encore. To unlock it you have to finish Kiria's and Tsubasa's second Side Story and finish Chapter 3.You can access it through the portal in Bloom Palace.
Ex Story 2 - What About Love - Tokyo Mirage Sessions Encore
EX Story 2 – What About Love Guide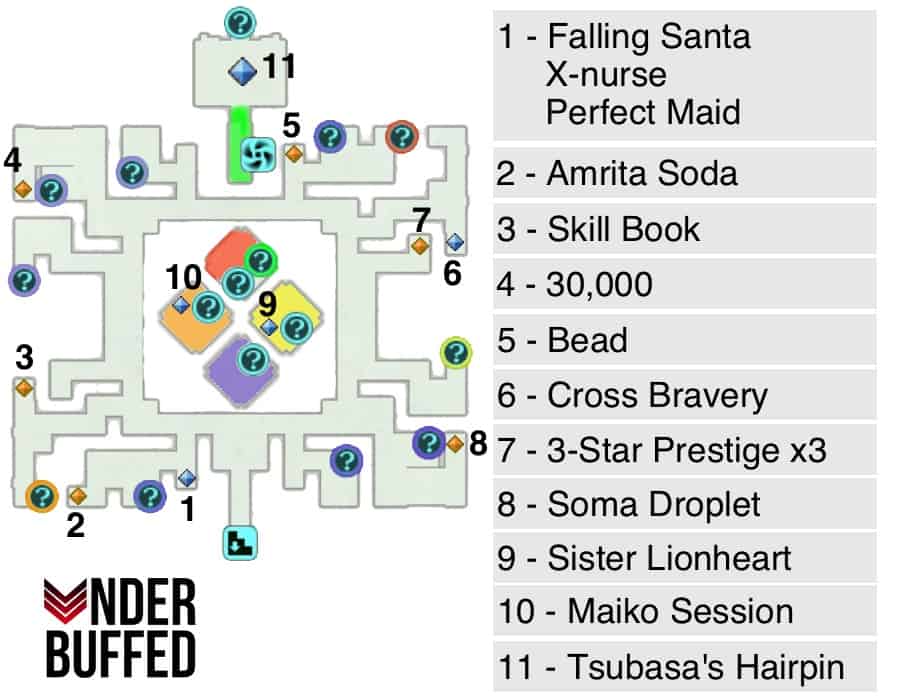 The second dungeon of the EX Story is way more complicated than the first one. You have 5 platforms you can teleport to and many teleporters that will teleport to to one of those 5 platforms. You can skip alle purple teleporters and just use the yellow, orange and finally the red one which will lead you to a platform where you have to pick the green teleporter to get to the end of the dungoen. These colors are only on this map for orientation and will not appear in the game.