Merlin Trials Guide – Hogwarts Legacy
You unlock Merlin Trials through story progression. You will be guided through the first trial where you have to light pyres. After finishing some trials you can unlock your reward through the collection screen which is expanding your gear inventory.
Forbidden Forest Merlin Trials
This trial is right in front of the forbidden forest, north of Hogwarts.
Shoot the balls with your wand in target mode which you can activate while holding L2.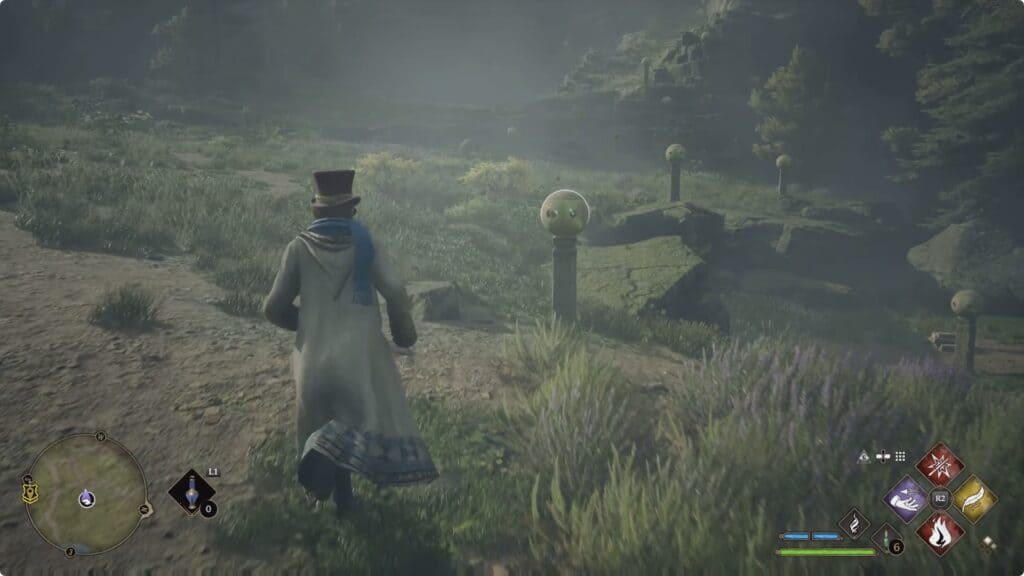 ---
---
---
---
Hogswarts Region Merlin Trials
Use Depulso to push the boulder into the hole.
---
---
West Hogwarts Valley Merlin Trials
This Merlin Trial can be found even more south of Hogwarts
---
You can find this Merlin Trial between Lower Hogsfield and Keenbridge.
Use Accio on the balls to pull them towards the holes in the ground. The last set of balls is hidden behind a bush which you have to burn with Incendio.
---
Hogsmeade Merlin Trials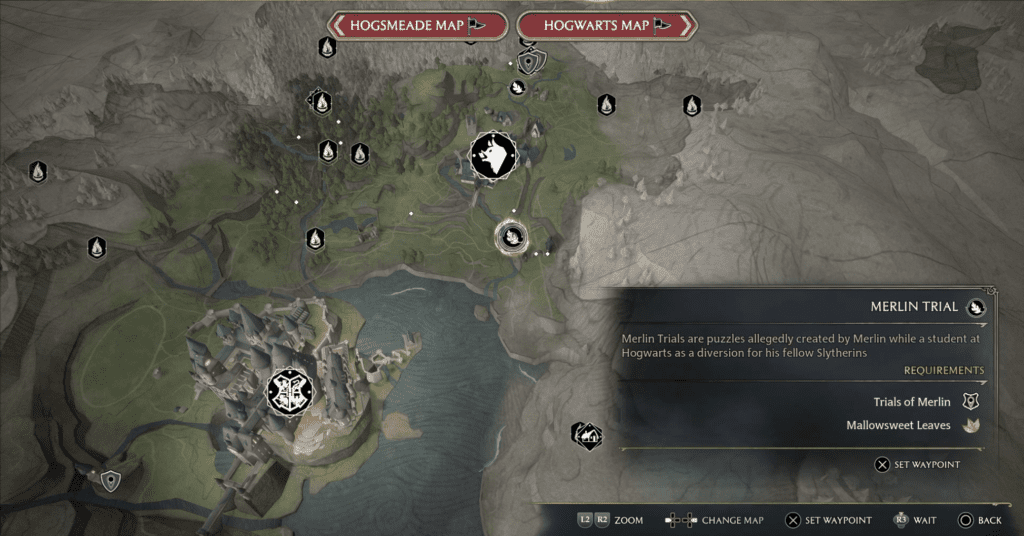 ---
---
---
---
---
---
---
---
Aranshire Merlin Trials
You can find this trial between Hogsmeade and Aranshire
---
This trial can be found near Aranshire
You need to cast Lumos near the flies to lead them to the stone blocks. Do this 3 times to finish this trial.
---
---
---
---