Just Flew in from the Graveyard Quest Guide – Final Fantasy 7 Remake
In Chapter 3 you unlock several Quests in the Sector 7 Slums. To unlock the Just Flew in From the Graveyard Key Side Quest you have to complete the Nuisance in the Factory Side Quest in Final Fantasy VII Remake. It is Side Quest 6 in the Quest overview and can only be done during Chapter 3
Just Flew in from the Graveyard Guide
Quest Giver
Talk to Gwen in the southeastern part of the Sector 7 Slums in Final Fantasy 7 Remake. If you completed the Nuisance in the Factory Quest she will tell you about a cerulean drake that now resides in the Factory. Shinra isn't doing anything about it so she asks you to kill it. To access the area where it is you need to find a Key that is inside one of Shinra's boxes.
Key Location
Go inside the Factory and make your way through to a vending machine and a bench. Smash the boxes nearby and you will get a notification that you found the key for the Quest Just Flew in From the Graveyard. Rest at the bench to heal your HP and make your way to the locked door.
Cerulean Drake Battle
Open the door and to find the cerulean Drake in the newly unlocked area. As soon as you enter the new area the final battle in the Just Flew from the Graveyard Quest will start. Most of the time the cerulean Drake will fly above the area so switch to Tifa to have an easier time hitting it. If you have the wind materia from finishing Battle Intel Reports use it to make the fight easier. Don't forget to use the Assess Materia on it for the Battle Intel Reports.
Reward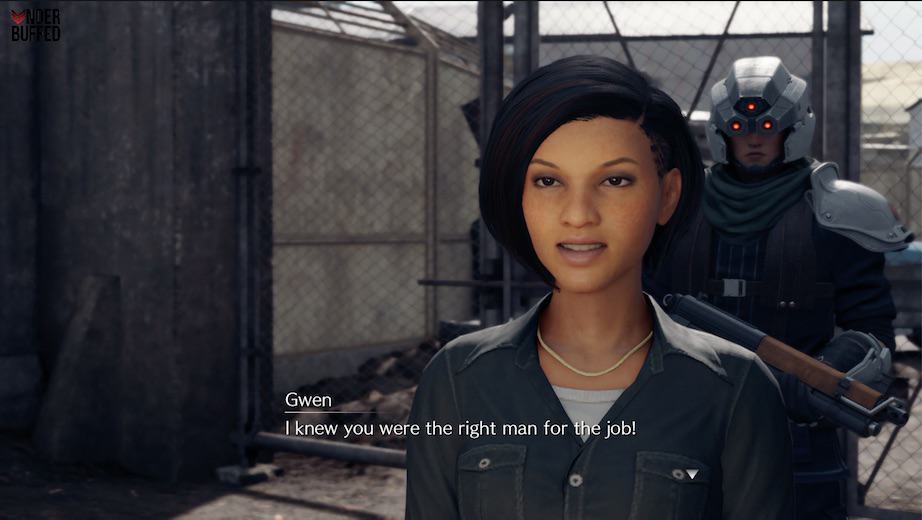 After you defeat the cerulean Drake return to Gwen near the Pillar Plaza in Sector 7 Slums. She will be happy that you took care of it and reward you with a Star Bracelet.
To finish the rest of the Quests in Chapter 3 check out our Final Fantasy 7 Remake Guides.